Nilsu Berfin Aktas i Mustafa Mert Koc u novoj seriji
Nastavljaju se pripreme za nove turske televizijske serije. Ovaj put stigla je vest o novom ambicioznom projektu Fox TV-a.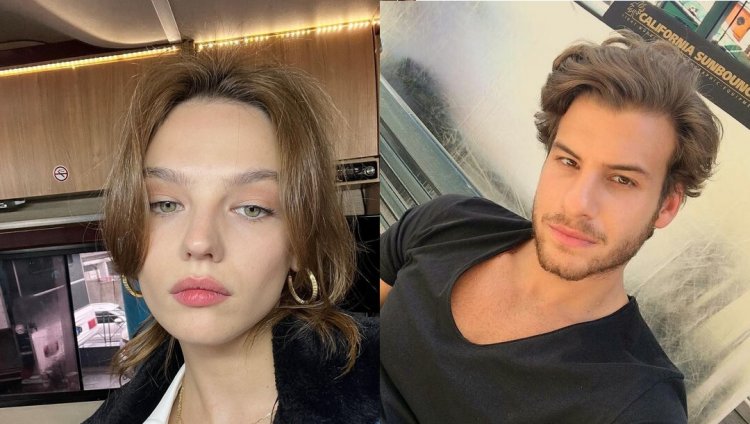 Foto Credits: Haberturk
Rad na novim TV serijama u Turskoj ne prestaje. Jedan od novih projekata koji se priprema jeste i televizijska serija pod nazivom Ruža i trn. U pitanju je ambiciozna serija koju priprema kompanija Pastel Film. Poznato je i to da će serija biti emitovana na Fox TV-u.
Reč je o seriji koja će doneti pomalo i klasičnu priču o ljubavnom trouglu. Otkriveno je i da će dve od tri glavne uloge tumačiti Nilsu Berfin Aktas i Mustafa Mert Koc.
Mustafa Mert Koc će u radnji ove nove turske serije tumačiti lik Murata, koji ima dobrog prijatelja Kenana. Prijatelji koji pokušavaju da pronadju svoje mesto u šou-biznisu će se suočiti sa velikim izazovima kada im se putevi ukrste sa jednom devojkom. Lik te devojke će tumačiti upravo Nilsu Berfin Aktas.
Čeka se treći glavni glumac
Ono što nije poznato je to ko će tumačiti trećeg lika u ovom trouglu, odnosno lik Kenana.
Ta informacija, kao i više detalja o radnji ove nove TV serije će biti poznati uskoro. Takođe, vrlo brzo ćemo znati i ostatak glumačke ekipe ovog projekta.
Za sada znamo da će Nilsu Berfin Aktas i Mustafa Mert Koc biti dvoje od troje glavnih protagonista ove nove turske TV serije.
View this post on Instagram
NOVO - Hazal Subasi ima novog momka?!
By: TV Exposed