Britanski glumac oduševljen Hazal Kayom!
Utisci vezani za tursku internet seriju Midnight at the Pera Palace, koja je emitovana na Netflixu se ne smiruju. U ovom projektu bilo je angažovano i nekoliko stranih glumaca.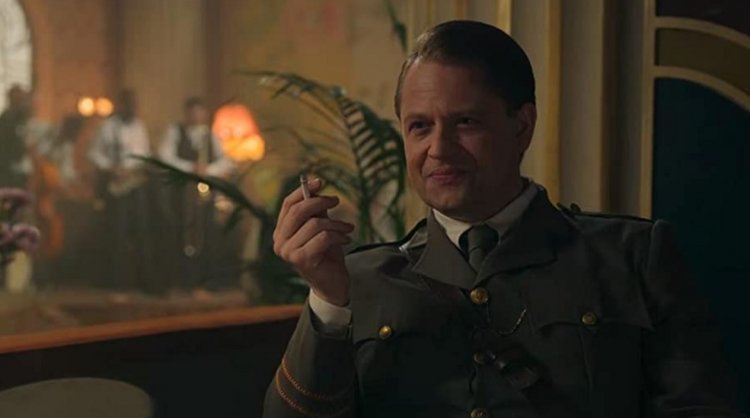 Foto Credits: IMDB
Jedan od inostranih glumaca koji su se pojavili u seriji Midnight at the Pera Palace je Britanac James Chalmers. On je u radnji ove sve popularnije serije glumio lik po imenu George. Glumac je oduševljen glumačkim kvalitetima Hazal Kaye, pa se tim povodom oglasio i na zvaničnom Instagram nalogu.
James je postavio fotografiju iz jedne od scena pomenute serije na kojoj su on i Kaya i napisao: "Gluma je kao teniski meč – to je zaista odlična igra ako je vaš protivnik veoma sposoban i talentovan. Hvala što si odlumila tako dobro, Hazal Kayo.". U pitanju su dakle zaista veoma lepi komplimenti koje je Britanac uputio turskoj koleginici.
James Chalmers je rođen 1974. godine u mest York u Engleskoj. Glumom se bavi od 2000. godine. Pored toga radi i kao režiser i producent. Iza sebe ima i veliki broj odigranih predstava.
Poslednji film u kom se pojavio je Kill Ben Lyk, a pored njega glumio je u filmovima The Current War, Choke, Daisy i A Good Life. Pored serije Midnight at the Pera Palace glumio je u serijama Belgravia, Vanity Fair, Eastanders, Doctors, Casuality, The Bill i The Vice.
Evo i pomenute objave sa njegovog Instagram naloga.
View this post on Instagram
NOVO - Održana promocija novog projekta u kojem glavnu ulogu tumači Kaan Urgancioglu!
By: Milt-TV Exposed