Danas je premijera nove turske serije Midnight at the Pera Palace
Dugo najavljivana turska serija Midnight at the Pera Palace / Pera Palasta Gece Yarisi je od danas dostupna na Netflix digitalnoj platformi. U pitanju je drama, čija se radnja dešava u 1919. godini u jednom od najpoznatijih istanbulskih hotela.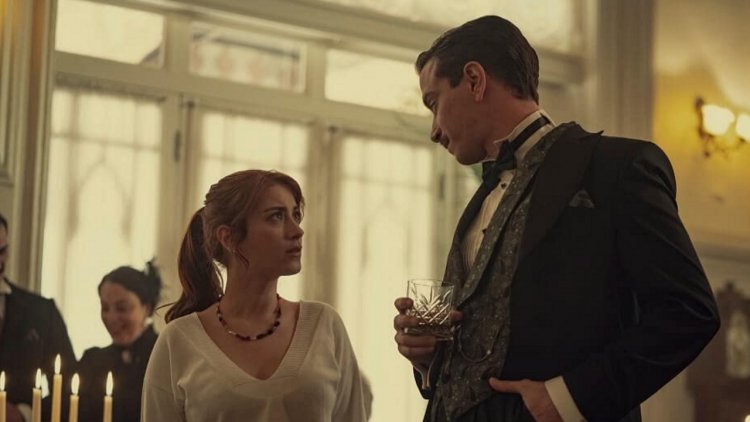 Foto Credits: IMDB
Sledi kratak opis radnje u seriji Midnight at the Pera Palace / Pera Palasta Gece Yarisi. Nakon što je dobila zadatak da piše o poznatom hotelu, Esra slučajno otkriva sobu 411 koja je vremeplov za 1919. godinu. Ona se vraća kroz vreme i postaje uhvaćena u sred političke zavere. Sada Esra, zajedno sa menadžerom hotela Ahmetom mora da zaštiti tok istorije i osigura budućnost. Ipak, kada Esra upozna atraktivnog i misterioznog Halita, vlasnika jednog od "najluđih" klubova u Istanbulu, ona shvata da u 1919. godini u tom gradu ništa nije kao što izgleda i da niko nije onakav kakvim se čini.
Ulogu Esre tumači Hazal Kaya. Halita u radnji ove nove turske internet serije glumi Selahattin Pasali. U seriji glume i James Chalmers (kao George), Yasemin Szawlowski (Sonya), Yasemin Sannino (Seniha), Clare Louise Frost (kao Agatha Christie), Jordan J Gallagher i drugi.
View this post on Instagram
Prema prvim utiscima serija je visokog kvaliteta. Odlična produkcija i priča uz sjajne glumce su nešto što obeležava ovaj projekat. Muzika je veoma prijatna za slušanje a tu su i atraktivni i oku dopadljivi vizuelni elementi.
Projekat se sastoji od osam epizoda od kojih svaka traje oko 45 minuta.
Producent ove serije je Emre Sahin.
NOVO - Serija Uc Kiz Kardes / Tri sestre sve zapaženija
By: Milt-TV Exposed